🏈🏈🏈🏈 AMS FOOTBALL Thursday 9/1/22 Berryhill Home 7th - 5:00 8th JV

ALL ADAIR ATHLETIC EVENTS SCHEDULED FOR THIS EVENING ARE CANCELED 8-29-2022
APS Parent Notifications: Do you get them??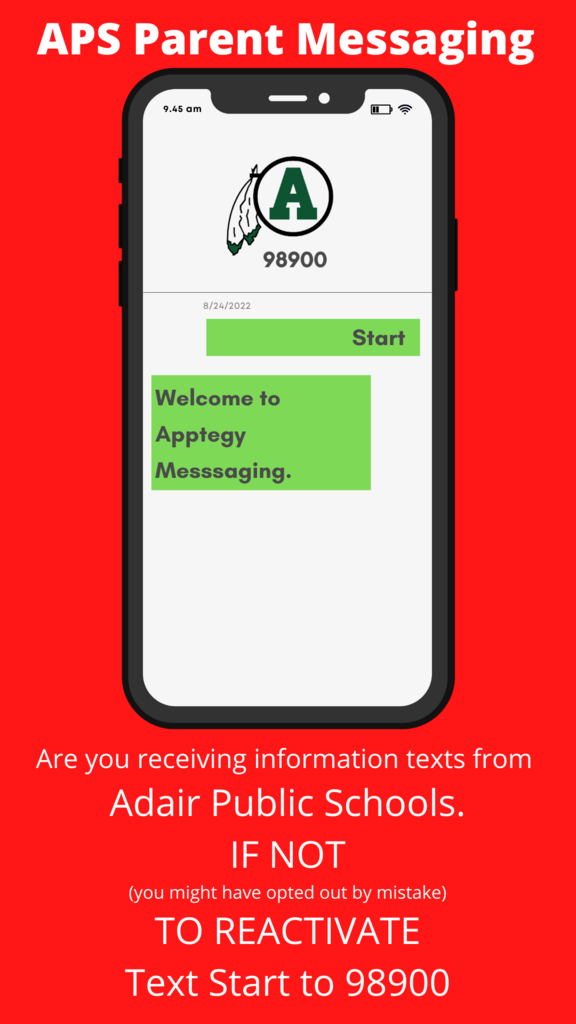 The new turf is ready on Eastin Family Field at Gene Winfield Stadium! Come out and watch the Adair Warriors scrimmage the Commerce Tigers at 6:00 PM.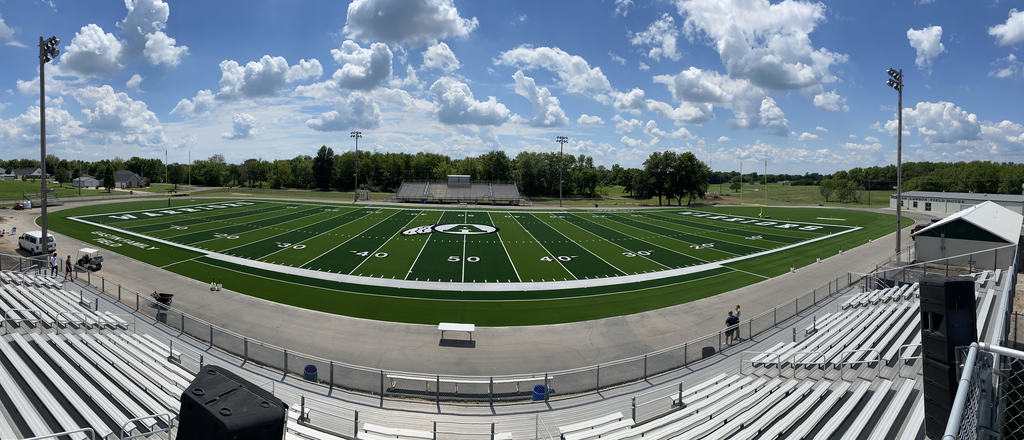 Parents and guardians - Please make sure you are receiving text messages from the school!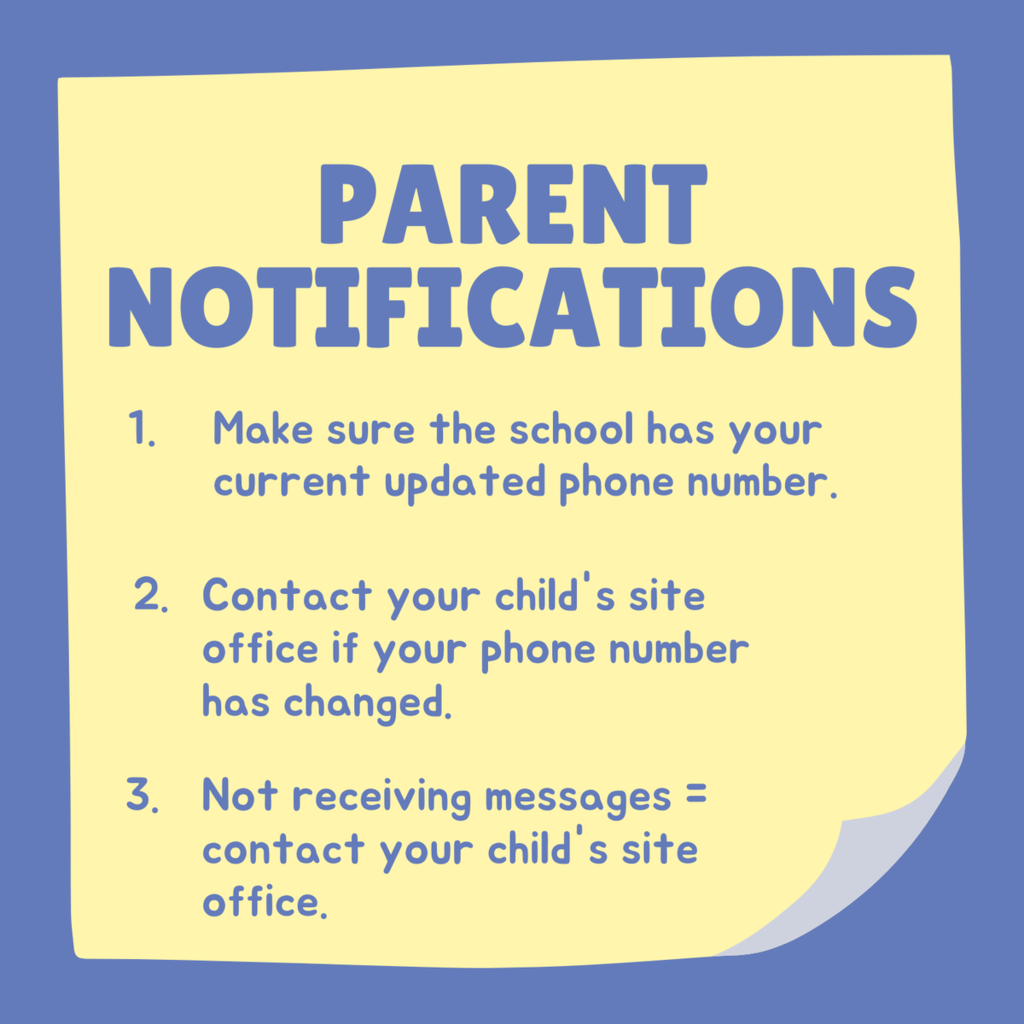 The waivers from the USDA that allowed us to serve all students free of charge expired and we will return to pre-COVID National School Lunch and Breakfast Program rules for the 2022-23 school year. Students will pay full price for meals unless they have been approved for free or reduced meals by meal application or snap benefits. For more information regarding free & reduced lunches, visit:
https://www.adair.k12.ok.us/page/child-nutrition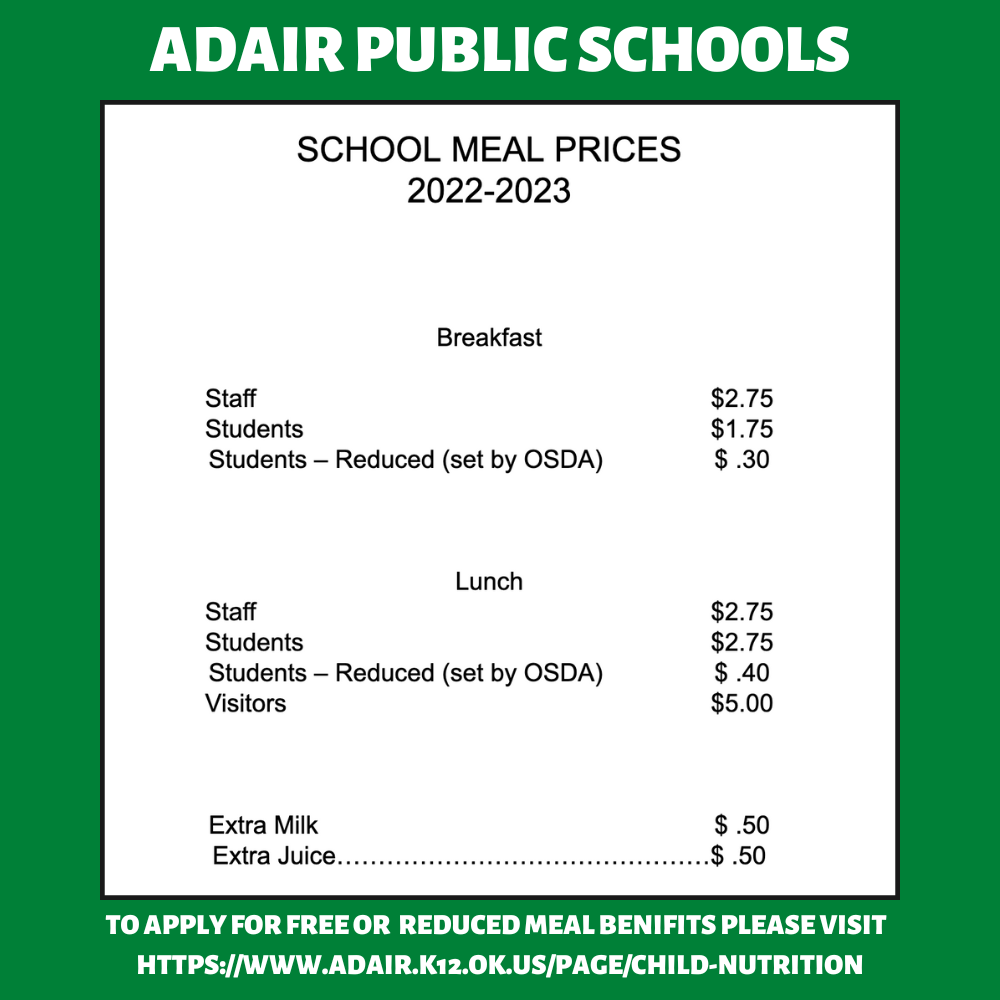 Adair 6th grade football parent meeting Thursday 6:30 at the field house

SOFTBALL GEAR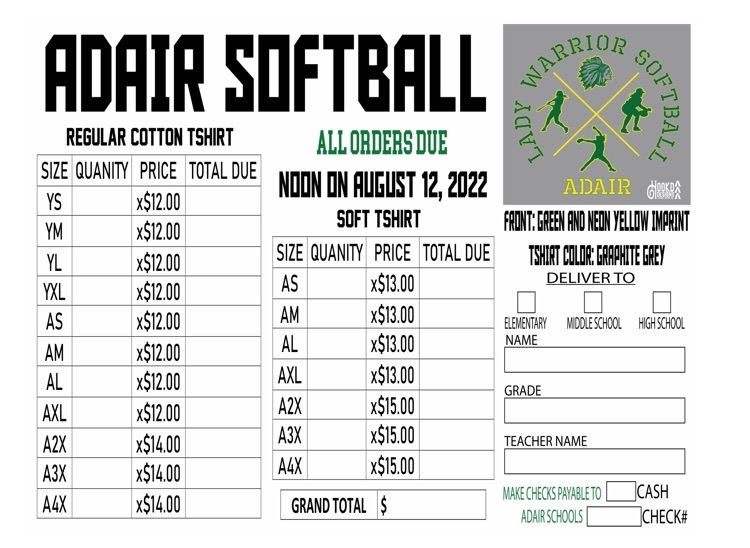 😎RSU Pryor is hosting a community night for Adair on August 3rd from 5pm-7pm! 👉Are you thinking about taking concurrent classes at some point during your HS career? Then this event would be perfect for you! Check out campus. Meet key people @ RSU. Enjoy some free food. Ask questions!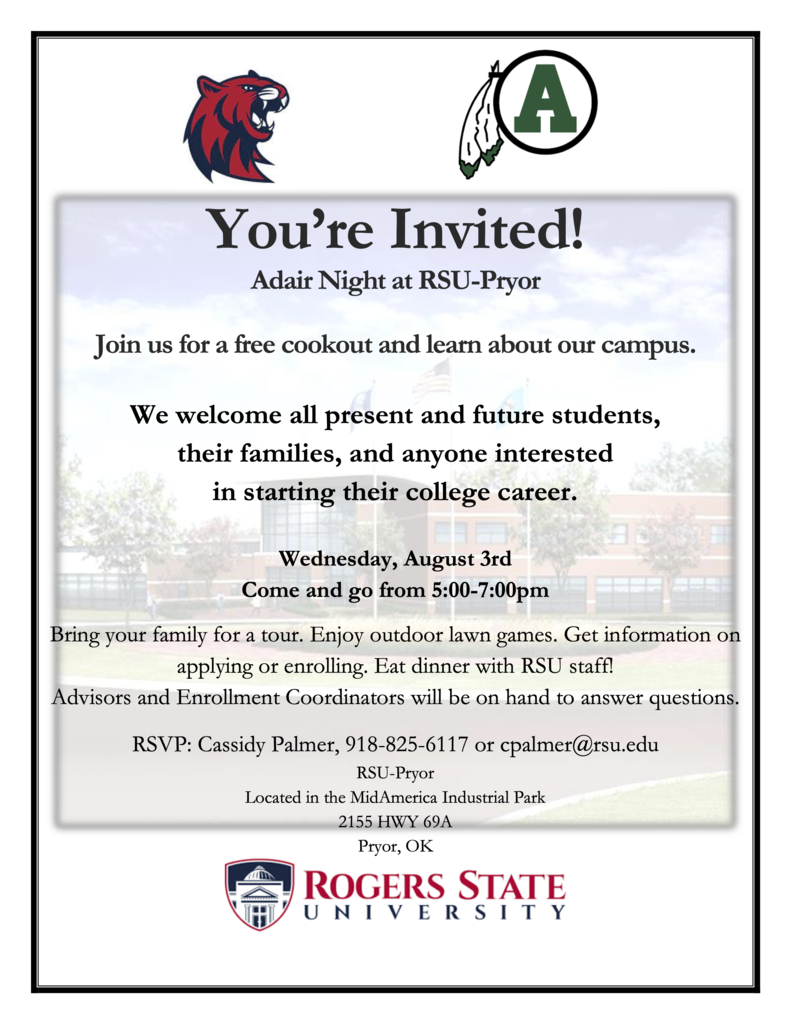 ADAIR MIDDLE SCHOOL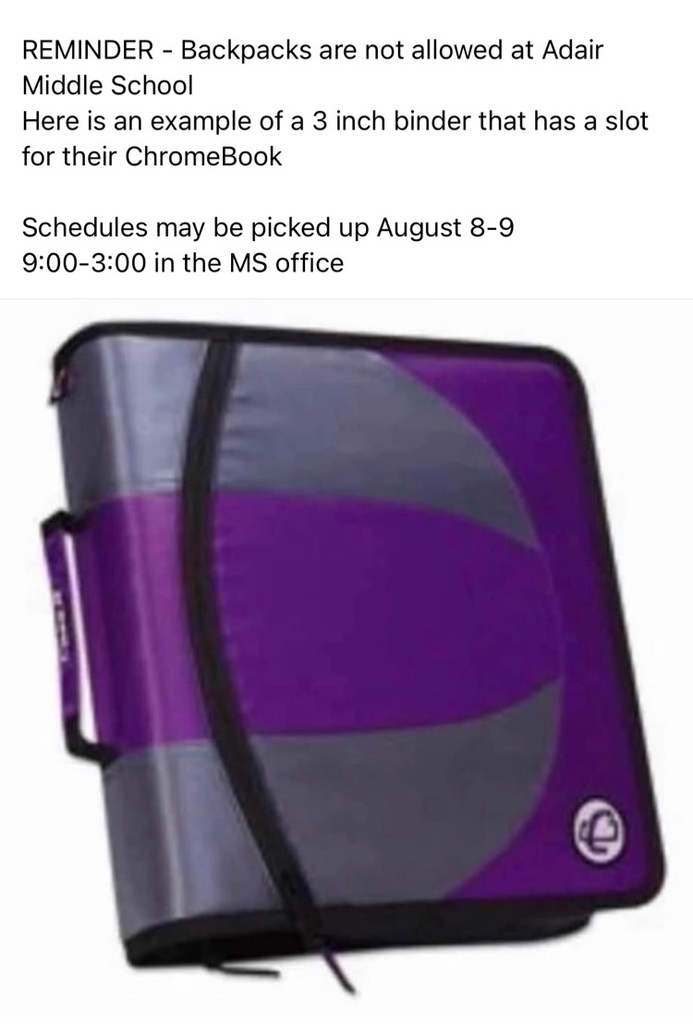 MS SOFTBALL FIRST PRACTICE MONDAY AUGUST 1st 8:00 am

MS Softball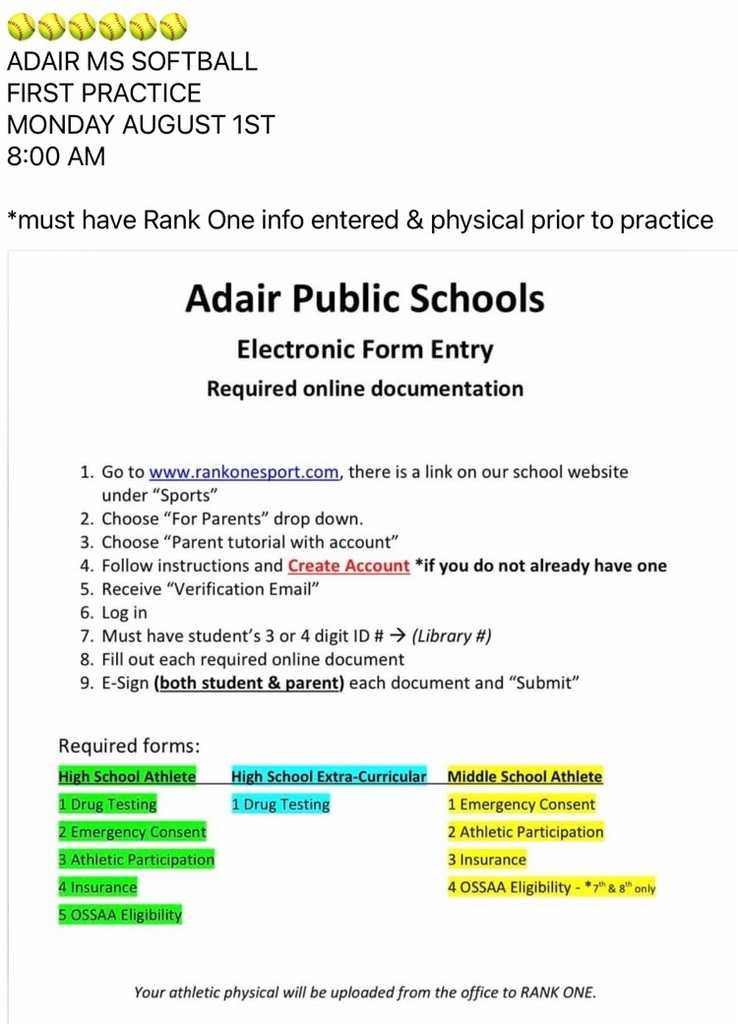 RANK ONE INFO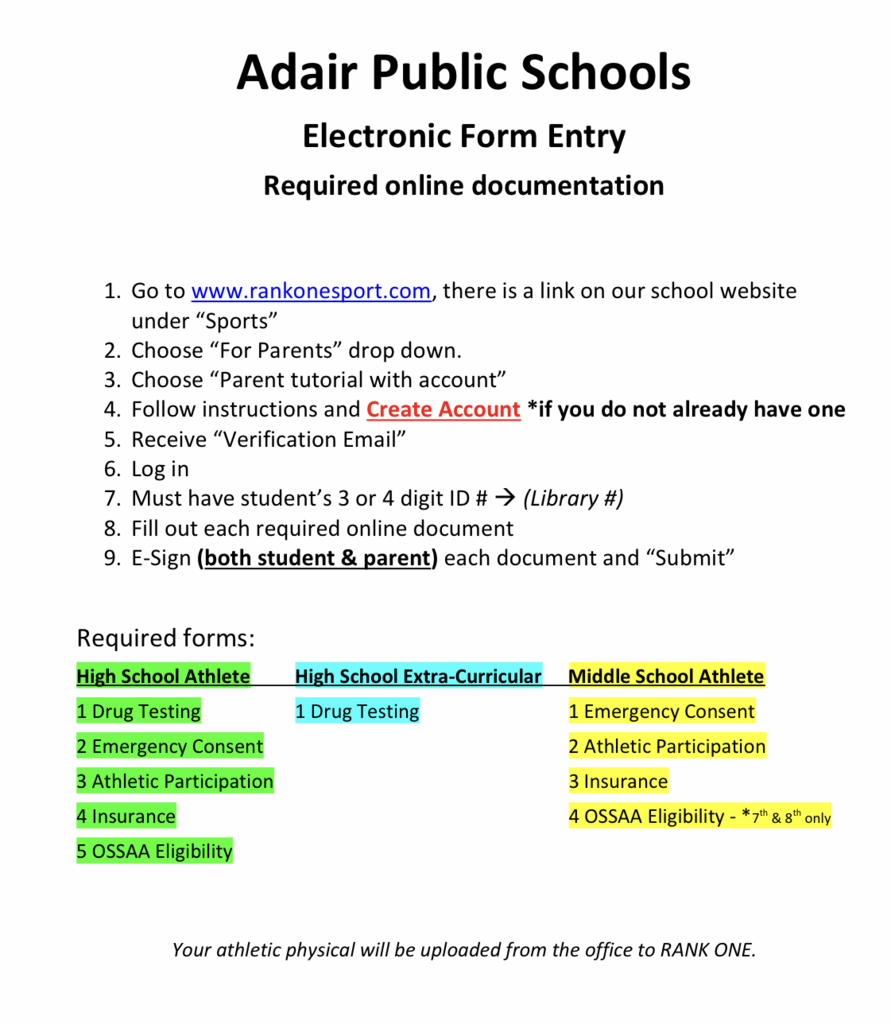 OSSAA DEAD PERIOD

The Mayes County Health Department will be hosting a Family Fun Day on June 24th at the Mayes County Fairgrounds. This will be a free event and will have many great community partners there showcasing their resources for parents and children.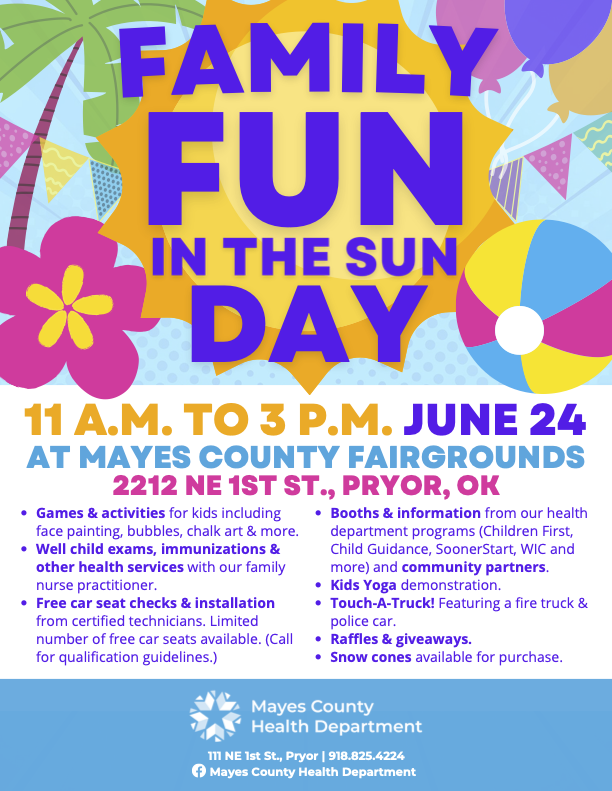 MS report cards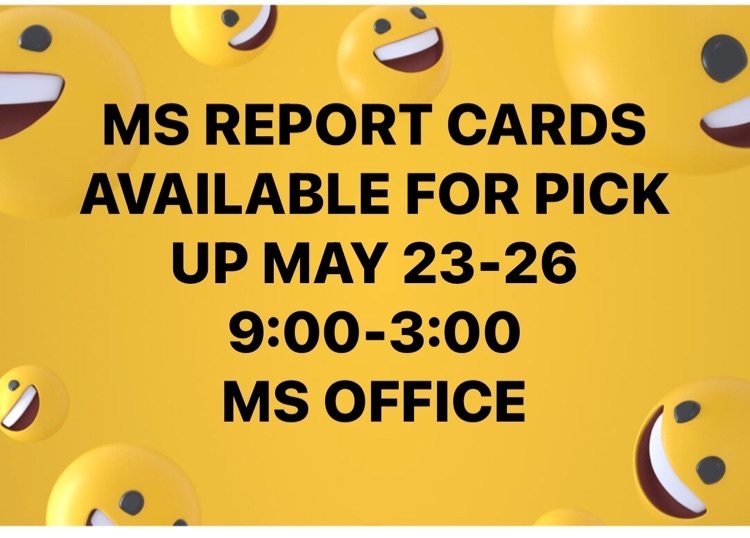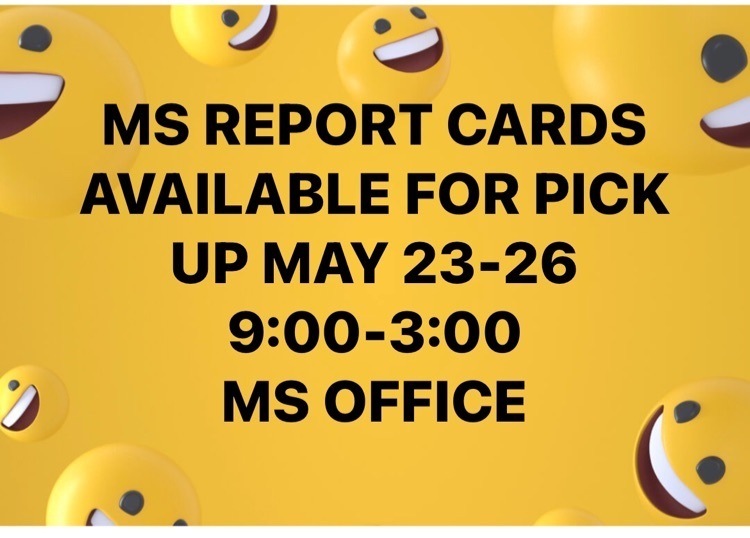 Free Physicals Tomorrow 10am-3pm @ High School. Parents must accompany students for this physical. PHYSICALS REQUIRED for MS/HS Sports & HS Marching Band.

***TONIGHT*** AMS Block Party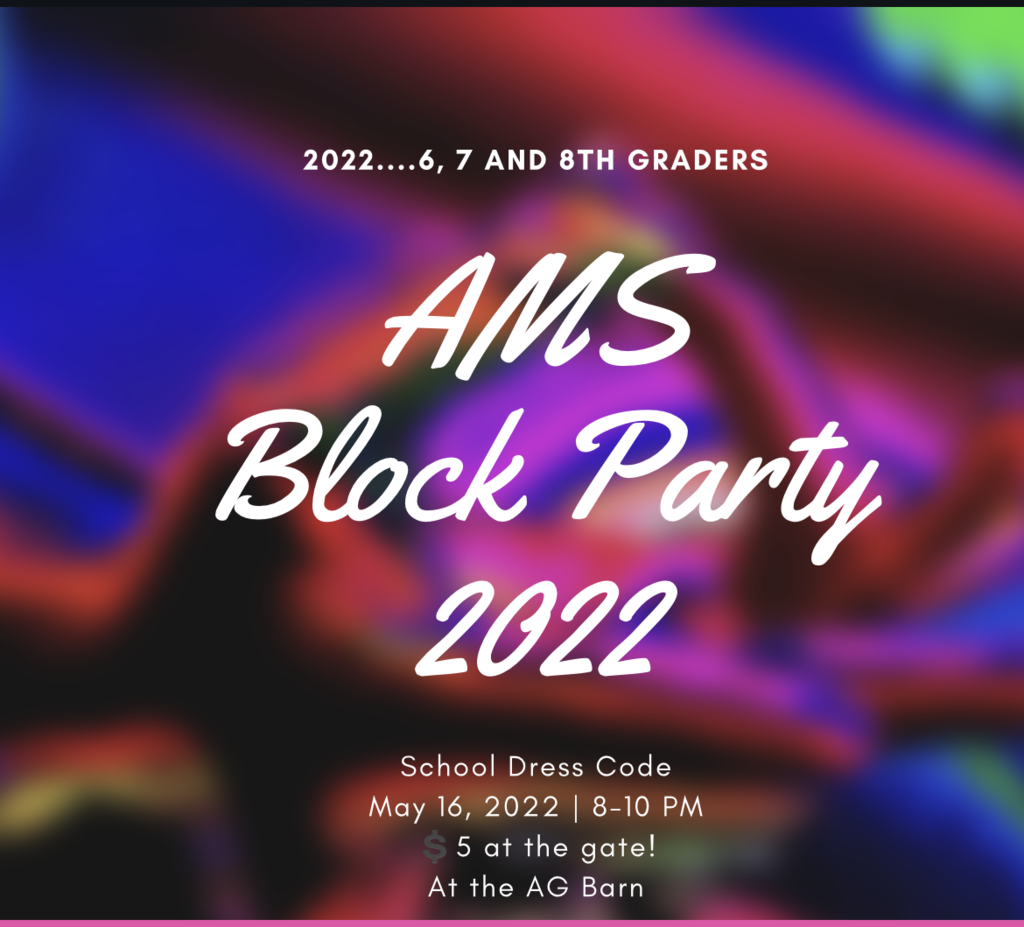 Parents... The last day of school 2022 has arrived. :) Please make sure you complete your students online enrollment ASAP. (IF YOUR DONE.. Your ahead of the game.) Your students schedule choices may depend on it, as electives will be first come first serve (as enrollment is completed). If you are having issues logging into your Wengage account please contact your site office ASAP, so we can get you fixed up. Have a blessed Summer.. We will see you in AUGUST.

AMS Block Party